The Planetarium at Copernicus Science Centre in Warsaw now features a new exhibition.
My job was to create a design concept for the look and feel of this new space, and then work with our contractor to see through the process of transforming this idea into reality. 
The scenography consists of simple geometric shapes that hint at cosmos as a well-ordered whole. We wanted to obtain effect of lightness and make the visitors look up at the multiple mirror reflections, also suggesting a
 feeling of detachment and distorted perspective one may experience in outer space.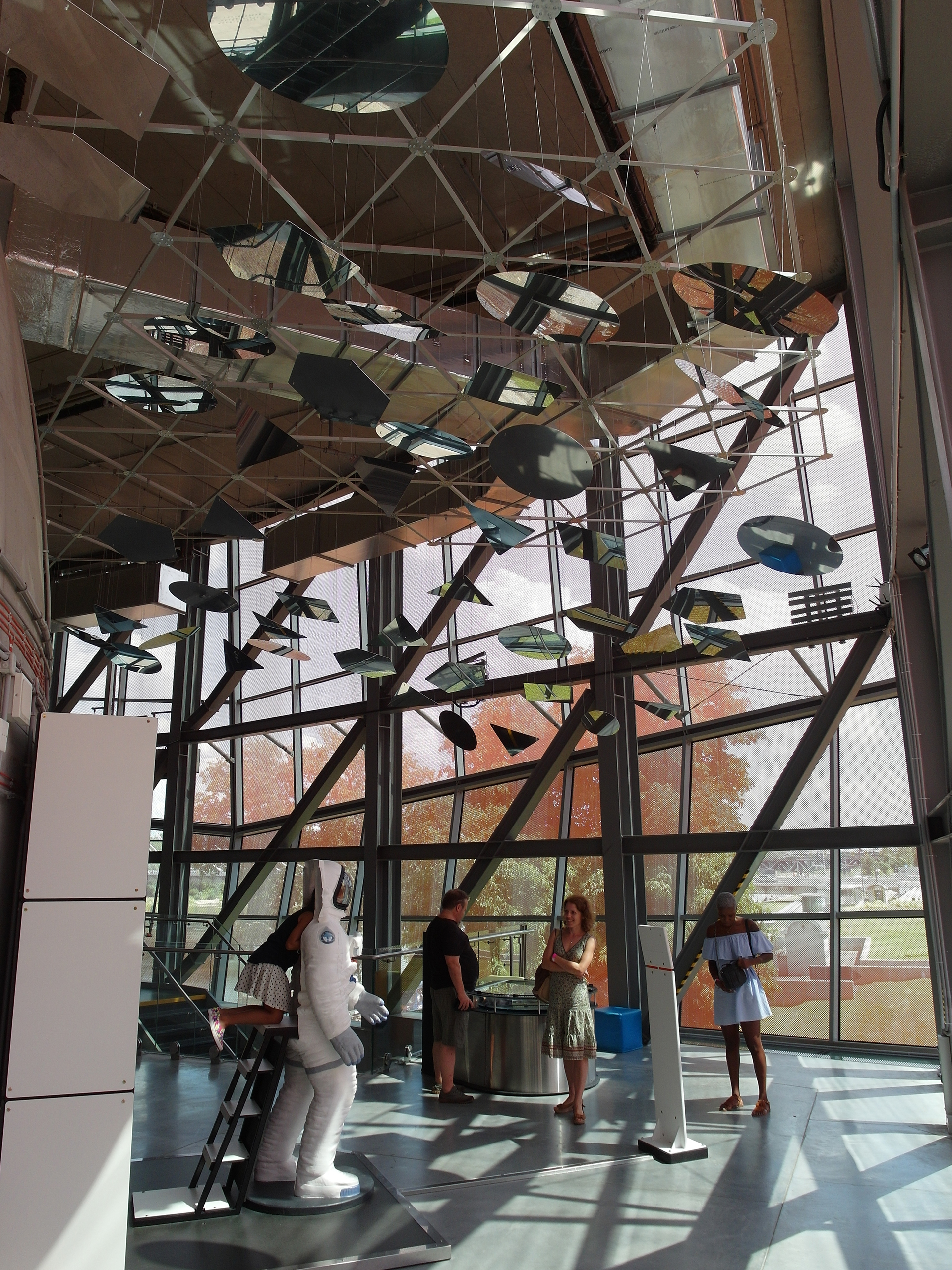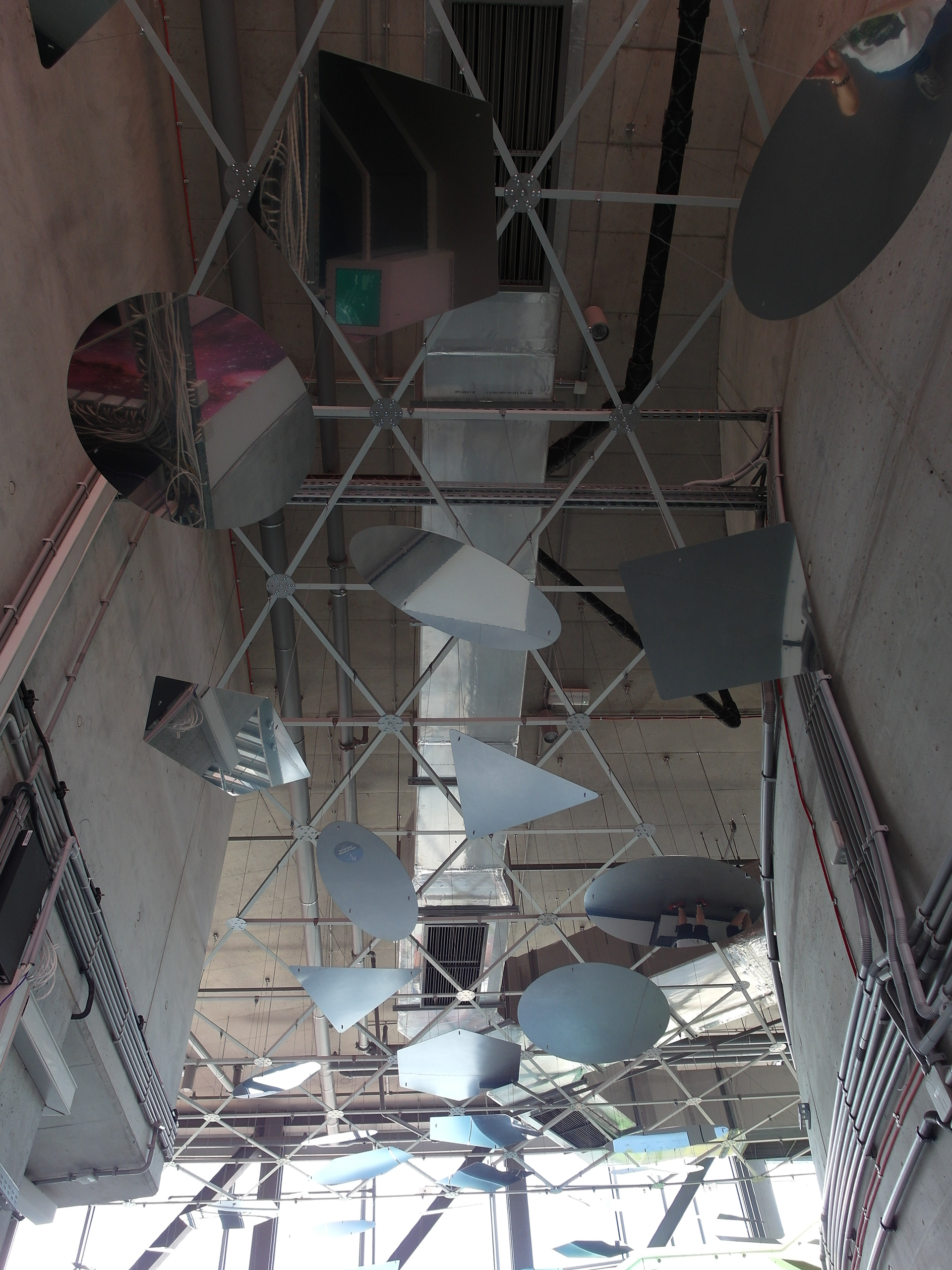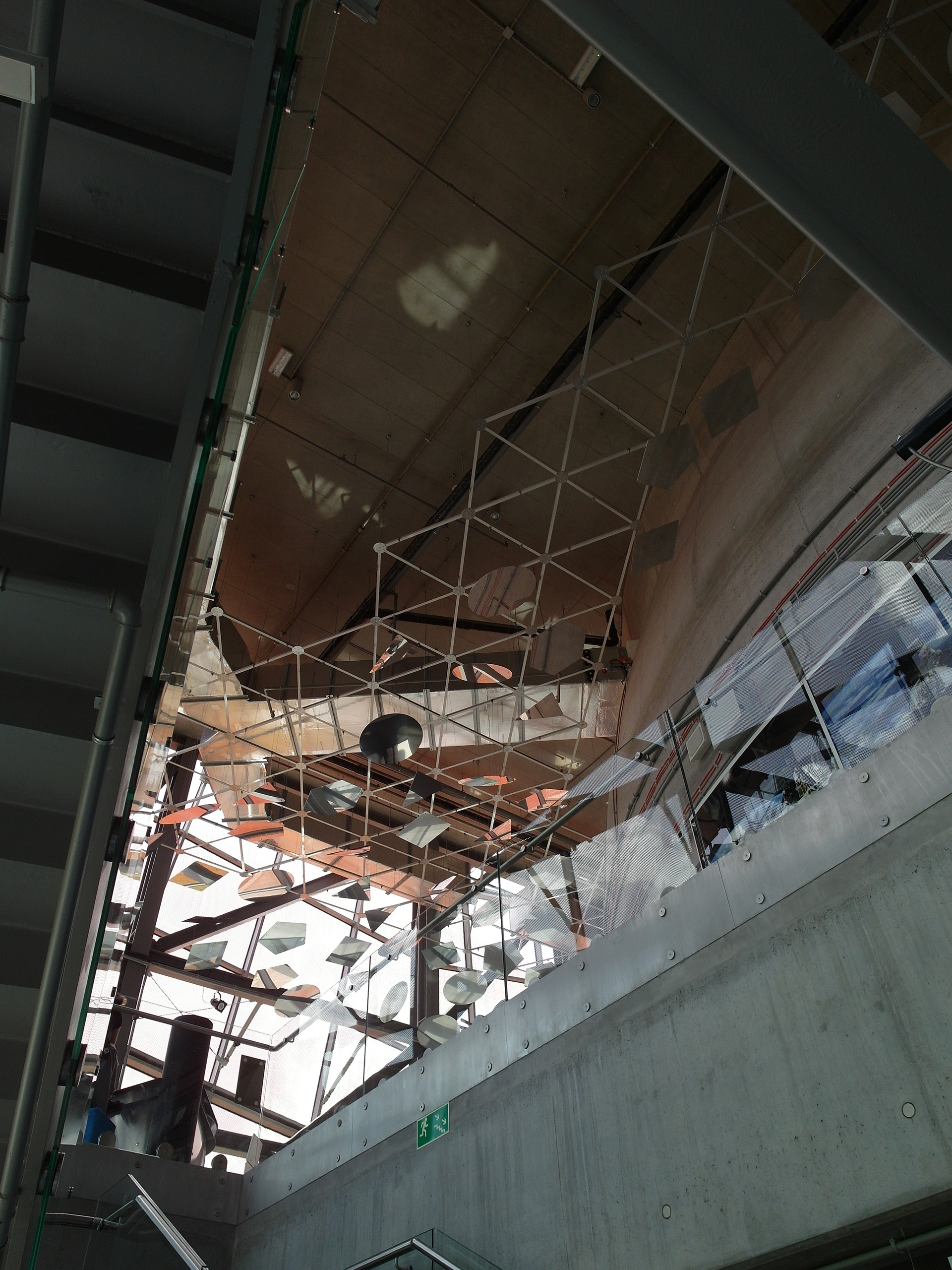 The staircase between first and second floor shows layers of earth's atmosphere as a gradient of colors. Each layer is represented by a different color. Names of the layers and their altitude are inscribed on the steps.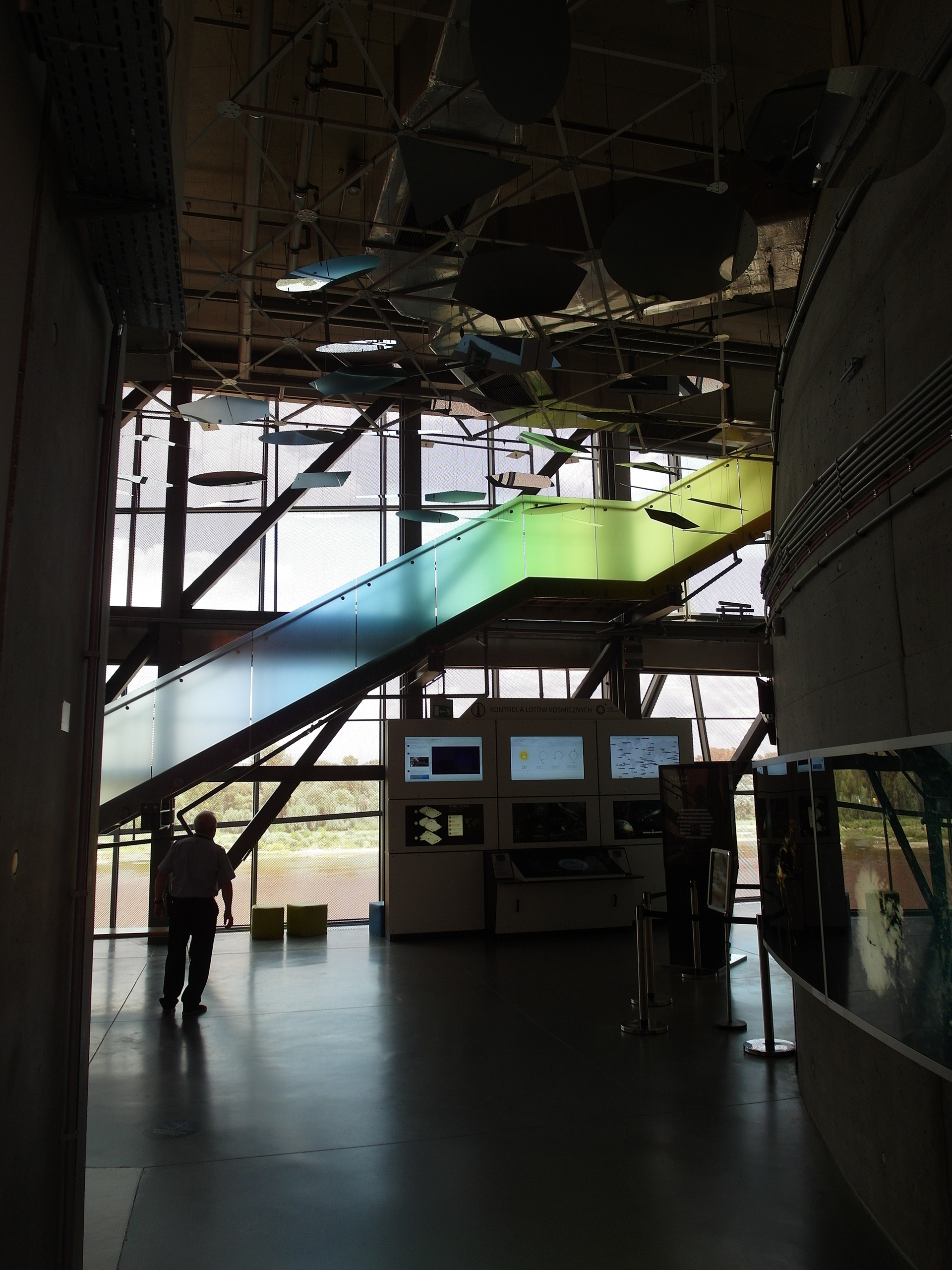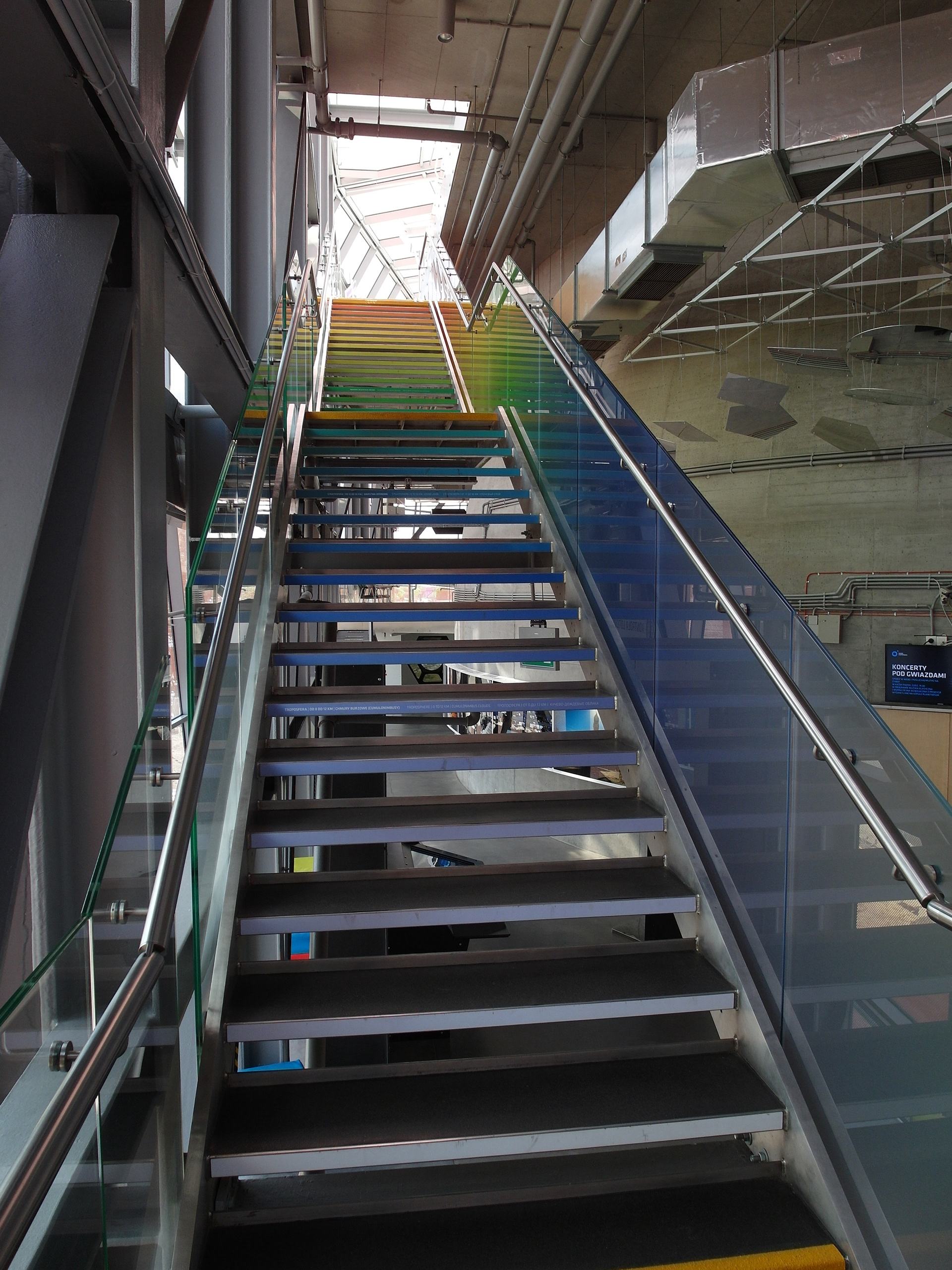 We wanted the exhibits to evoke associations with satellites, spacecraft control panels or other equipment used in space missions. That's why they mimic some characteristics of such equipment - austerity and functionalism, modular design, exposed elements etc.