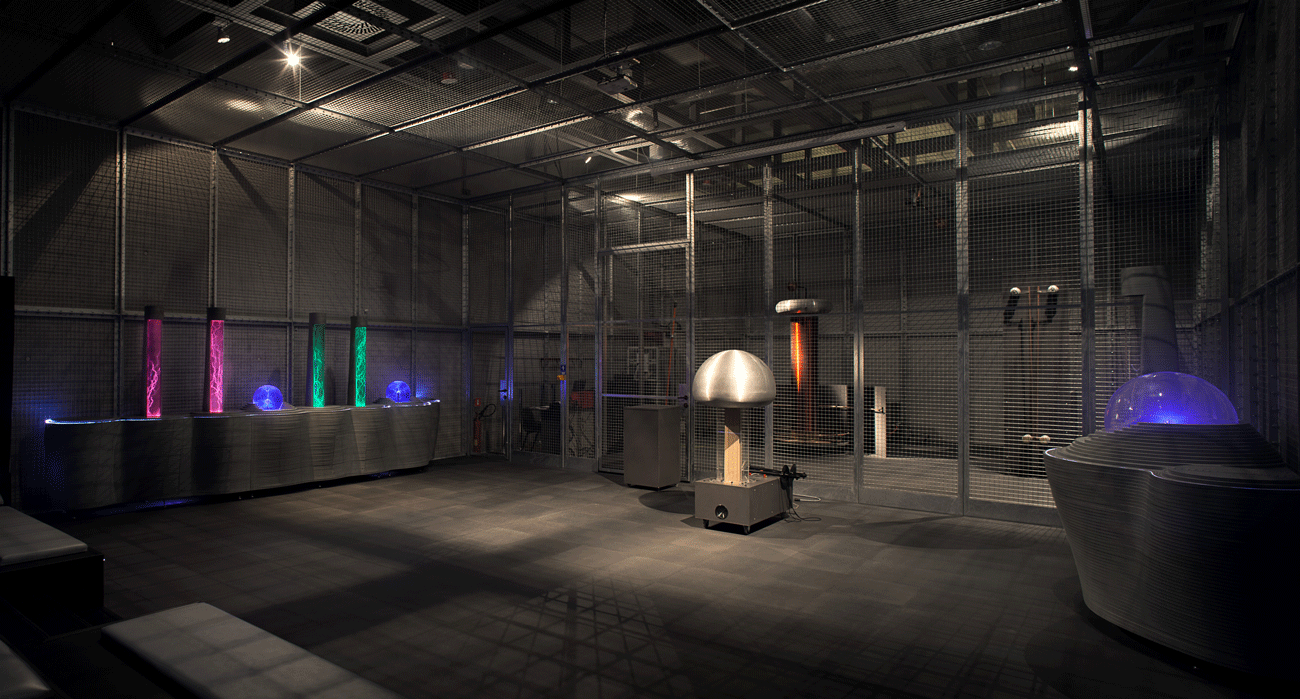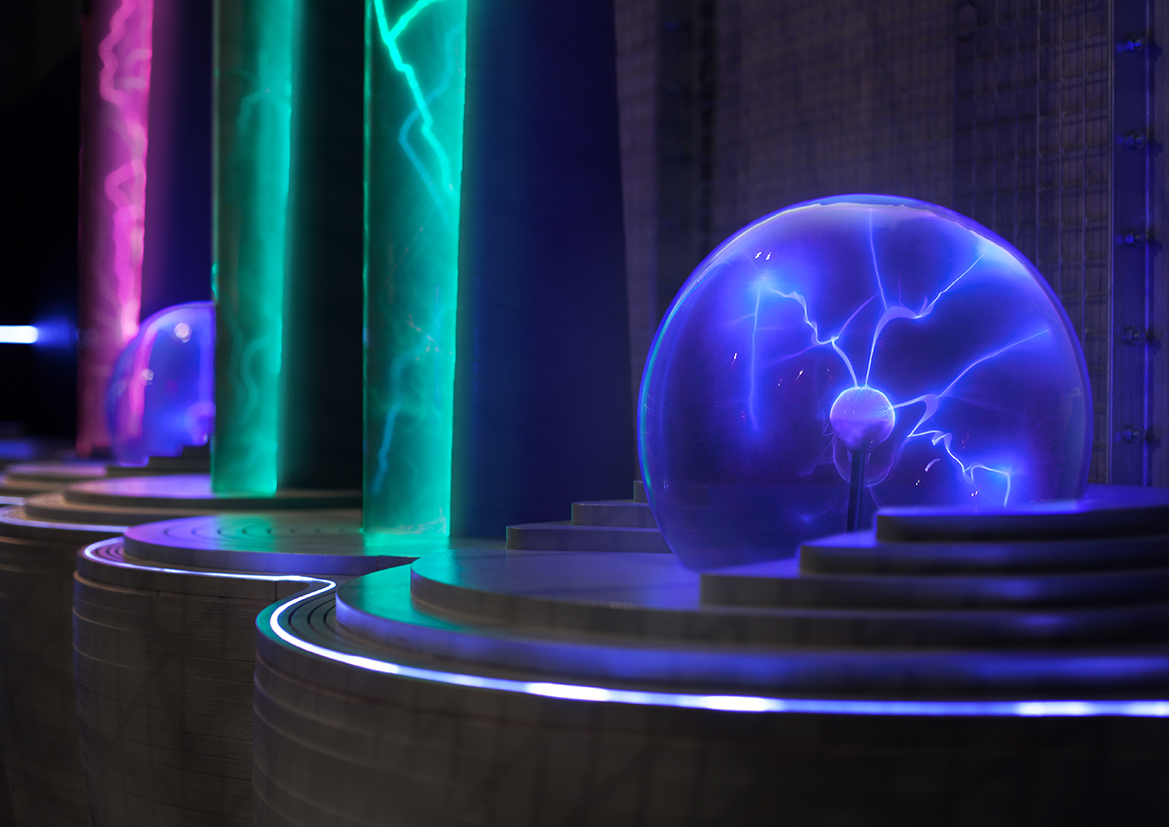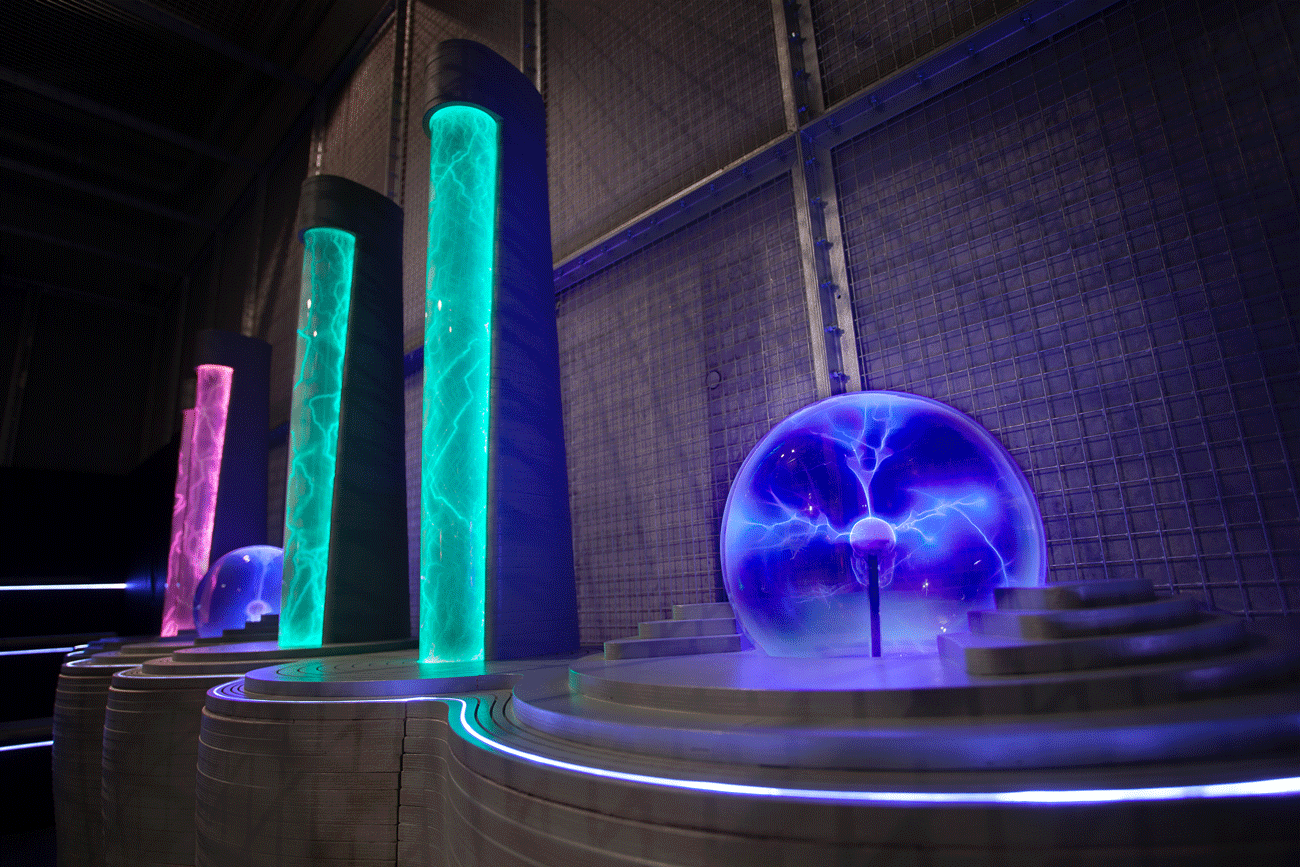 The form of plasma exhibits was inspired by equipotential lines of electric fields.
Each exhibit is built with around 100 layers of 18mm plywood.The outlines for those layers were generated using Rhinoceros 3d with Grasshopper and Flowl plugins.
Each outline was exported in vector format and cut on CNC milling machine.
In total over 500 separate parts were milled and assembled in the workshop.